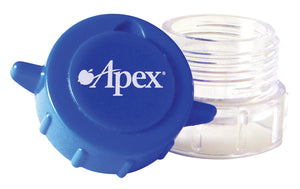 829PL = Pill Pulverizer
SKU:
An arthritis-friendly method of grinding pills. Our Ultra Pill Crusher is specially designed for those suffering from weakened grip or arthritis. The medicine crusher uses an inverse molding process, creating a tight seal, allowing users to apply more pressure gradually. Its ergonomic design makes the medication grinder easy to handle with no need for a tight grip. The pill cutter crusher is perfect for turning tablets into powder form for easier consumption.
Product Type:
Pill Crusher
Product Dims (h x w x d):
1.75" x 2.63" x 1.88"